Exploring Marbella's Finest Vegan and Vegetarian-Friendly Restaurants
Marbella, a sun-kissed haven on the dazzling Costa del Sol in Spain, has long captivated travelers with its golden beaches, glamorous nightlife, and Mediterranean charm. But did you know that this coastal paradise is also a thriving hub for vegan and vegetarian cuisine? Prepare to tantalize your taste buds as we take a delicious journey through Marbella's top restaurants that cater to those seeking plant-based delights. From vibrant salads to gourmet plant-based creations, these culinary gems are a testament to Marbella's dedication to culinary diversity and sustainability.
Gioia Plant-Based Cuisine
Situated in Puerto Banús, Gioia Plant-Based Cuisine is a culinary heaven for vegans and vegetarians seeking an upscale dining experience. With its stylish and contemporary ambiance, Gioia offers a menu filled with refined plant-based dishes that are as visually appealing as they are flavorful. From gourmet vegan sushi rolls to innovative plant-based twists on classic Mediterranean cuisine, this restaurant elevates vegan dining to new heights.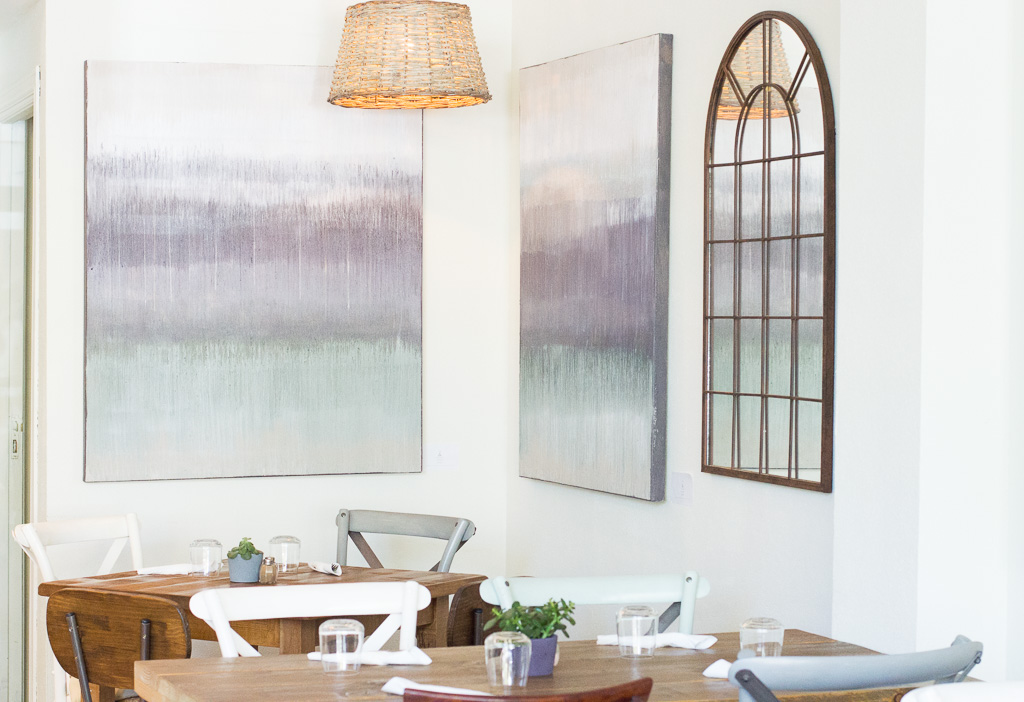 Tucked away in the charming Puente Romano area, Rachel's Eco Love embodies a sustainable and conscious approach to dining. This vegan and vegetarian restaurant focuses on serving nutrient-rich, organic meals made with love. From wholesome salads and hearty vegan burgers to creative raw desserts, Rachel's Eco Love showcases the power of natural and wholesome ingredients.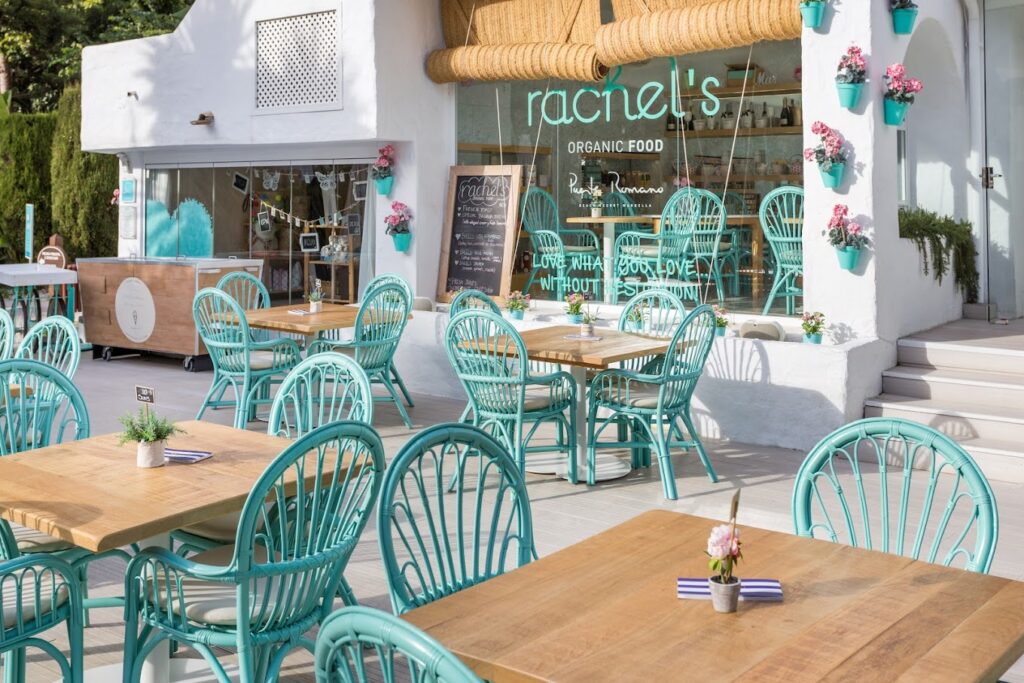 For those seeking a vibrant and energetic atmosphere paired with delectable vegan and vegetarian fare, Hustle n' Flow is the place to be. Locating in the heart of Marbella and many other locations, this trendy restaurant offers a menu packed with mouthwatering plant-based options. From indulgent vegan pancakes and hearty brunch dishes to creative tapas and refreshing smoothies, Hustle n' Flow is a must-visit spot for food enthusiasts looking for a lively dining experience.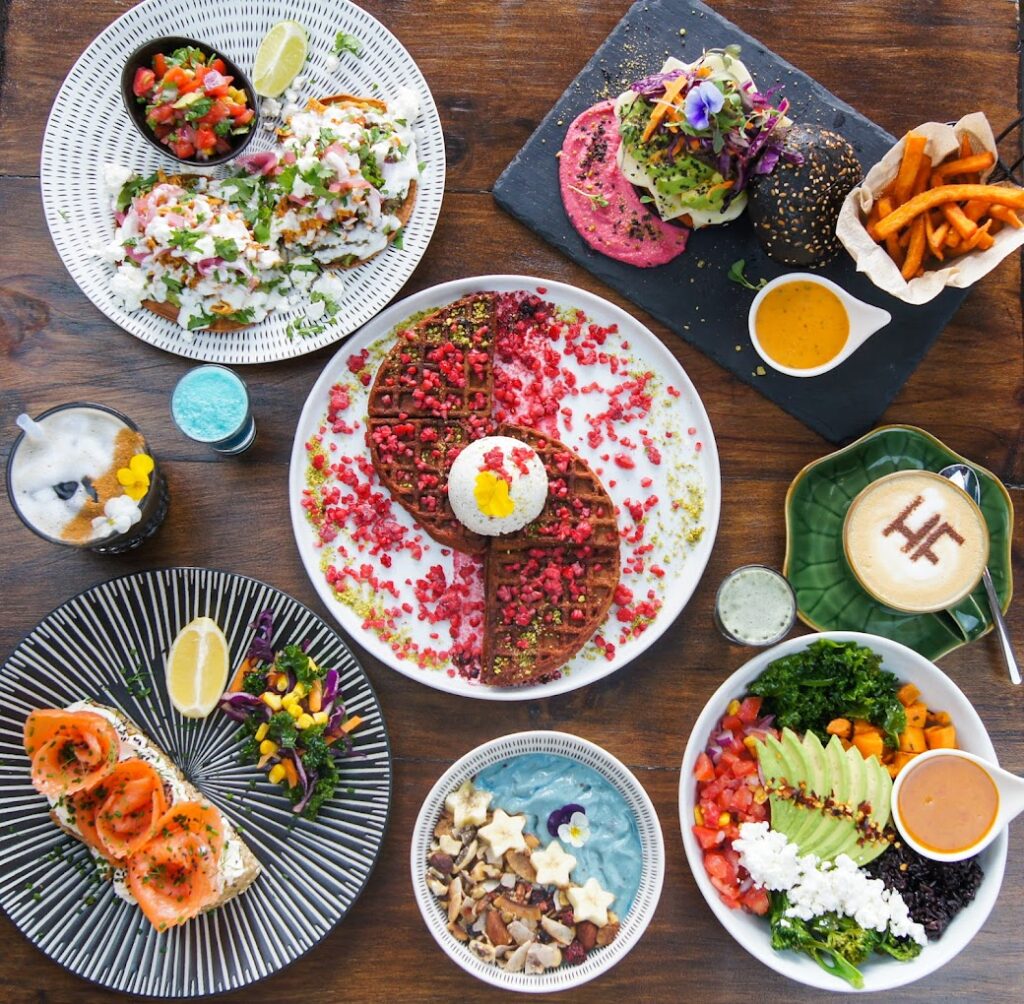 Nestled in the charming Old Town of Marbella, The Farmacy is a hidden gem for vegans and vegetarians. This cozy restaurant embraces an organic and sustainable approach to food, serving up an array of plant-based delights. From vibrant smoothie bowls and innovative wraps to wholesome Buddha bowls and mouthwatering desserts, The Farmacy has something to satisfy every taste bud.
Organic Market & Food Restaurant
Experience the epitome of health and wellness. Dedicated to promoting a plant-based, organic, and chemical-free lifestyle, this establishment is a haven for those seeking nourishing and delicious meals. Led by a certified nutritionist, the restaurant's mission is to provide high-quality, flavorful dishes that cater to both health-conscious individuals and those looking to explore a plant-based lifestyle. 
Embrace the vibrant flavors and eco-conscious ethos that defineMarbella's dining scene, and embark on a culinary adventure that will leave you craving for more.
Marbella's culinary landscape is a testament to its unwavering commitment to gastronomic excellence and inclusivity.From the charming streets of the Old Town to the bustling Puerto Banús, vegan and vegetarian enthusiasts can revel in a wealth of mouthwatering options that celebrate the beauty and flavors of plant-based cuisine. Whether you're a dedicated vegan, a curious foodie, or simply looking to expand your culinary horizons,Marbella's vegan and vegetarian-friendly restaurants offer a true feast for the senses. Embrace the vibrant flavors and eco-conscious ethos that define
If you're in need of any kind of assistance during your stay in Marbella, don't hesitate to contact us at [email protected]. Our concierge services include reservations, luxury car rentals, yacht rentals, and much more. Our team is dedicated to providing you with the highest level of service and ensuring that your time in Marbella is unforgettable.
For more information on our concierge services, please visit our website at https://www.smartrentalsmarbella.com/concierge/