The Best Day Trips From Marbella
Marbella, a picturesque coastal town on the Costa del Sol in southern Spain, is not only known for its luxurious beaches, vibrant nightlife, and stunning Mediterranean views but also serves as an ideal base for exploring the diverse beauty of Andalusia. With a plethora of enchanting destinations within a short drive, Marbella offers the perfect gateway to discover the rich history, culture, and natural wonders of the region. In this blog post, we'll explore some of the top day trips from Marbella that are sure to make your vacation unforgettable.
Just a short drive northeast from Marbella, the Caminito del Rey is a thrilling and unforgettable adventure for avid hikers and nature enthusiasts. Once known as the "world's most dangerous walkway," this narrow cliffside trail has been extensively renovated and is now a safe yet exhilarating journey. As you traverse the precipitous pathways and cross swaying suspension bridges, you'll be rewarded with awe-inspiring views of the Gaitanes Gorge, where the Guadalhorce River flows through a rugged limestone canyon, creating a mesmerizing natural spectacle.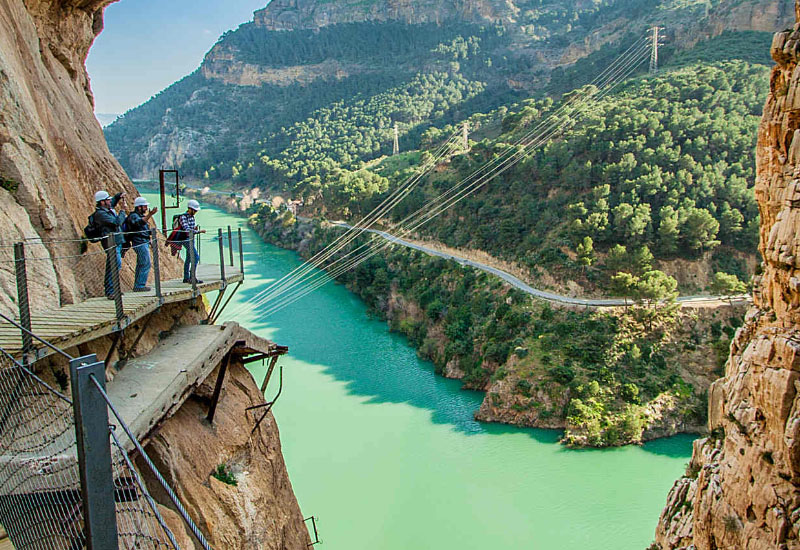 For those who crave the exhilaration of the wind and waves, Tarifa, located to the south of Marbella, is a windsurfing and kiteboarding haven. With consistent winds and a vibrant watersports culture, it's the perfect place to try your hand at these exciting activities. If adventure sports aren't your thing, you can explore Tarifa's historic old town, relax on its pristine beaches, or embark on a ferry ride to Tangier, Morocco, for an unforgettable day of cross-cultural exploration.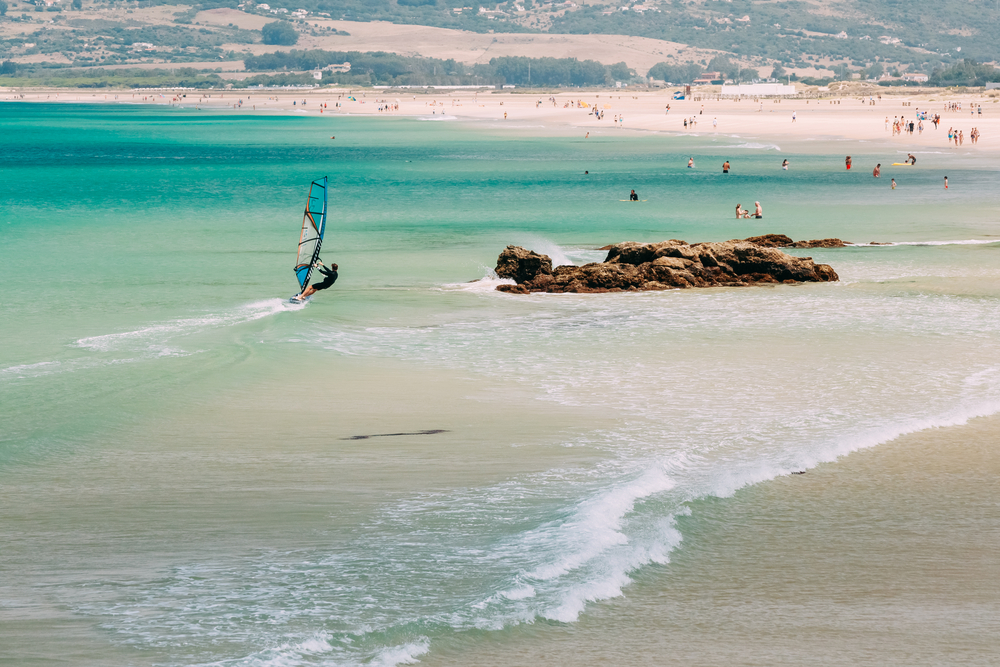 While a bit farther afield, a day trip to Granada is a journey into the heart of Andalusian history and architecture. The city's crown jewel is the Alhambra Palace, a UNESCO World Heritage site renowned for its breathtaking Moorish architecture, lush gardens, and intricate tilework. A visit to the Alhambra offers a glimpse into the opulent past of Islamic Spain, with its ornate Nasrid Palaces, Generalife Gardens, and the commanding views from the Alcazaba fortress.
The bustling city of Malaga, the capital of the Costa del Sol, is a short drive from Marbella. Malaga's cultural scene is rich and diverse, boasting world-class museums like the Picasso Museum, dedicated to the famed artist's life and work. Stroll through the historic city center, known as the Casco Antiguo, with its narrow streets, tapas bars, and vibrant atmosphere. Don't forget to enjoy the beautiful beaches that stretch along the city's coastline, providing a delightful Mediterranean escape.
For a truly unique day trip, head south to Gibraltar, a British Overseas Territory with a captivating blend of cultures and landscapes. The iconic Rock of Gibraltar dominates the skyline and is a must-visit attraction. Explore the intricate cave systems of St. Michael's Cave, and interact with the mischievous Barbary macaques, the only wild monkeys in Europe. Additionally, Gibraltar offers tax-free shopping and a taste of British charm amidst the Mediterranean.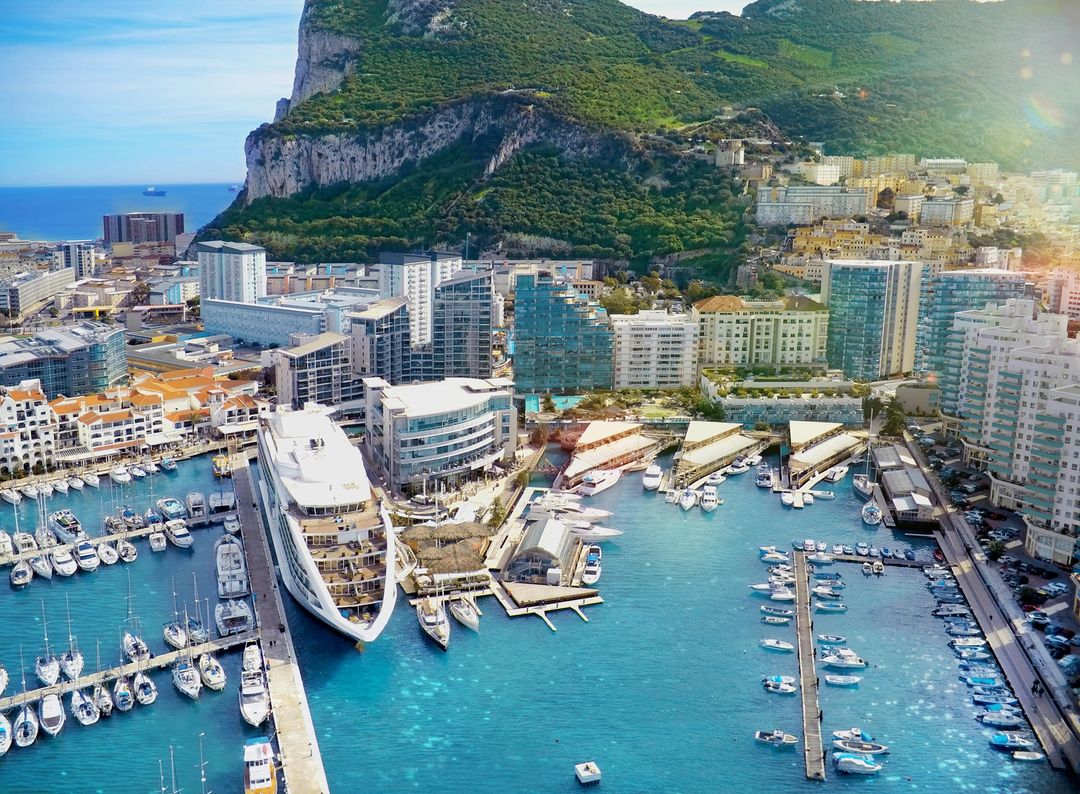 Nerja, located to the east of Marbella, is a postcard-perfect coastal town known for its crystal-clear waters, pristine beaches, and the enchanting Nerja Caves. Spend your day lounging on the sandy shores or exploring the mesmerizing underground chambers adorned with stunning stalactites and stalagmites. The Balcon de Europa promenade, jutting out over the sea, offers panoramic views of the Mediterranean, making it a perfect spot for a leisurely stroll.
Perched atop the cliffs of the Serrania de Ronda mountains, Ronda is a historic gem that can be reached on a scenic day trip from Marbella. The town is renowned for its dramatic Puente Nuevo (New Bridge), a stone arch bridge that spans the breathtaking El Tajo gorge. Beyond the bridge, you can explore Ronda's charming old town, discover its rich history, and visit the historic bullring, one of the oldest and most prestigious in Spain.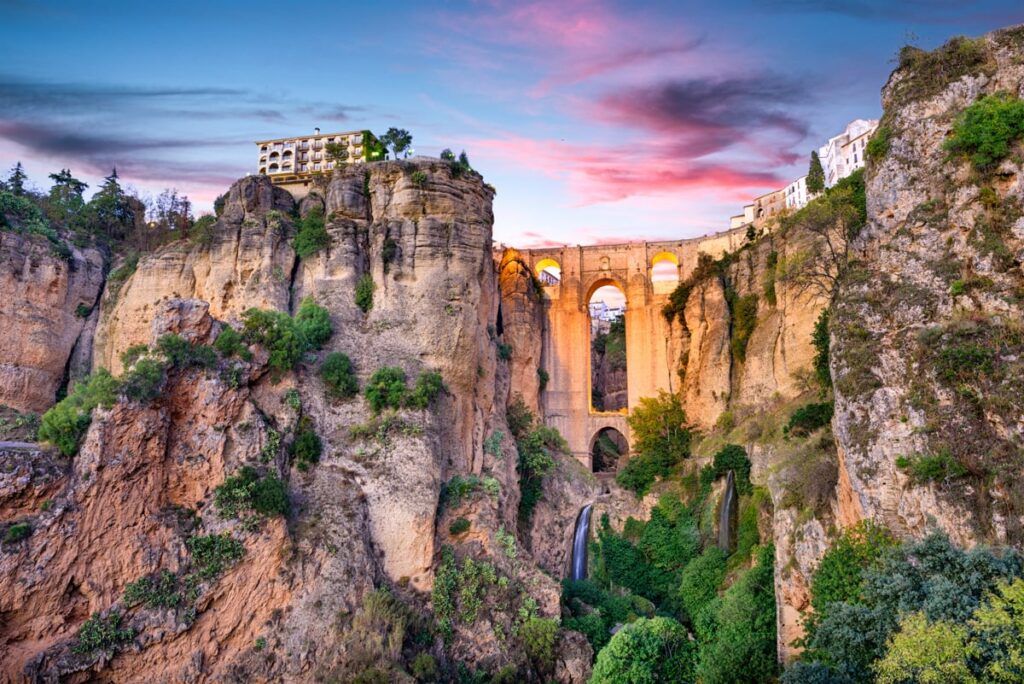 Marbella, with its convenient location on the Costa del Sol, provides the perfect starting point for exploring the diverse beauty of Andalusia. Whether you're an adventure enthusiast, a history buff, or simply seeking relaxation, the day trips mentioned above offer a wide range of experiences that will make your visit to Marbella truly unforgettable. So, pack your bags and set off on these day trips to create lasting memories in one of Spain's most enchanting regions.
If you're in need of any kind of assistance during your stay in Marbella, don't hesitate to contact us at [email protected]. Our concierge services include reservations, luxury car rentals, yacht rentals, and much more. Our team is dedicated to providing you with the highest level of service and ensuring that your time in Marbella is unforgettable.
For more information on our concierge services, please visit our website at https://www.smartrentalsmarbella.com/concierge/