Shop 'til You Drop: Exploring the Best Retail Therapy in Marbella
Marbella, the epitome of glitz and glam on the Costa del Sol, is a shopping paradise for those seeking luxury and style. From the exclusive boutiques of Puerto Banús to the charming cobblestone streets of the old town, and the shopping haven at La Cañada, this coastal gem has it all. So, grab your shopping bags and let's explore the retail wonders Marbella has to offer!
Puerto Banús: Where Luxury Meets the Sea
Puerto Banús is the crown jewel of Marbella's shopping scene. This glamorous marina is synonymous with luxury and opulence. Stroll along the marina and browse through high-end boutiques featuring international designer brands like Louis Vuitton, Gucci, and Chanel. From fashion to jewelry, you'll find the crème de la crème of fashion here. Don't forget to admire the yachts and supercars that often line the port—adding to the lavish atmosphere.
La Cañada Shopping Center: Retail Paradise
For a comprehensive shopping experience, head to La Cañada Shopping Center, one of the largest malls in the area. Here, you can find a diverse range of stores, from global chains to local boutiques. Fashion, electronics, home décor, and more—La Cañada has it all. After a day of shopping, unwind at one of the many restaurants or catch the latest blockbuster at the cinema.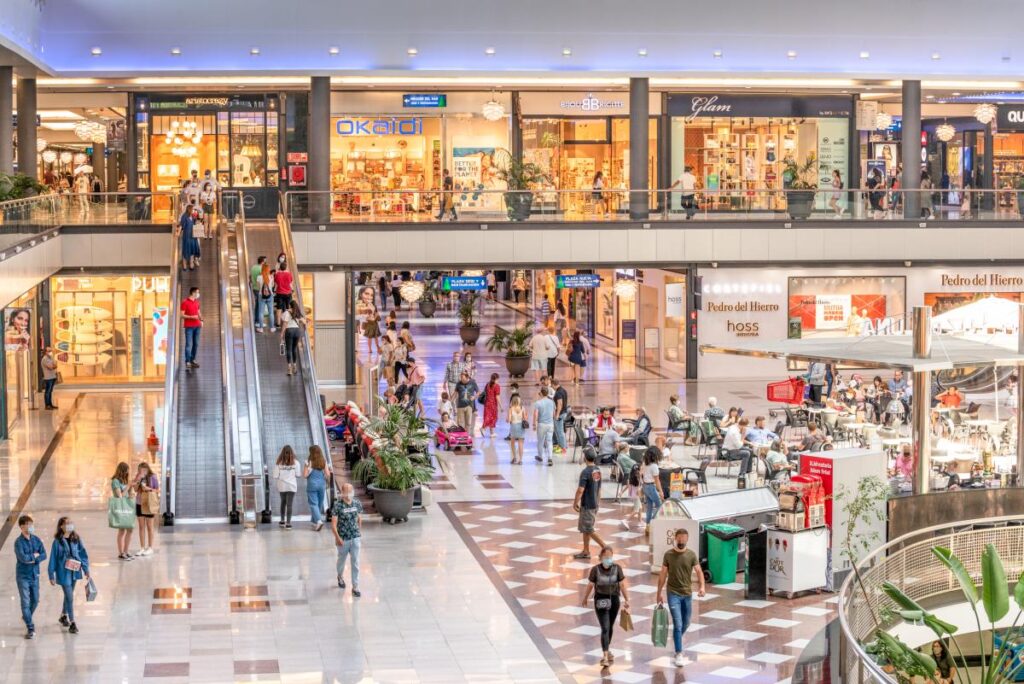 Boutiques in Old Town Marbella: Quaint and Charming
The old town of Marbella is a charming labyrinth of narrow streets and quaint squares. Amongst its historic charm lie delightful boutiques offering unique fashion, accessories, and souvenirs. You'll discover local artisans showcasing their craftsmanship, providing an authentic shopping experience. Take your time to wander around, and you might stumble upon hidden treasures.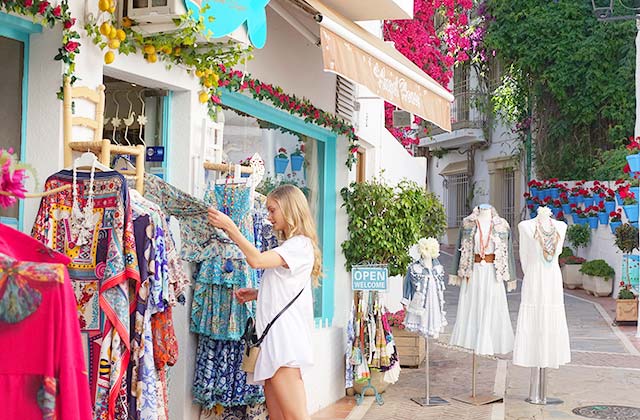 Puente Romano Shops: Luxurious Retail Haven
Nestled within the lavish Puente Romano Beach Resort, the Puente Romano shops provide a high-end shopping experience. Here, exclusive boutiques showcase top-tier fashion, exquisite jewelry, and elegant accessories, all within the prestigious Puente Romano complex. Though not directly by the sea, the Mediterranean's allure adds to the overall sophistication, making it an ideal spot for indulging in luxury retail therapy. Plus, with esteemed brands like Chanel among the offerings, it's a shopper's paradise in the heart of luxury.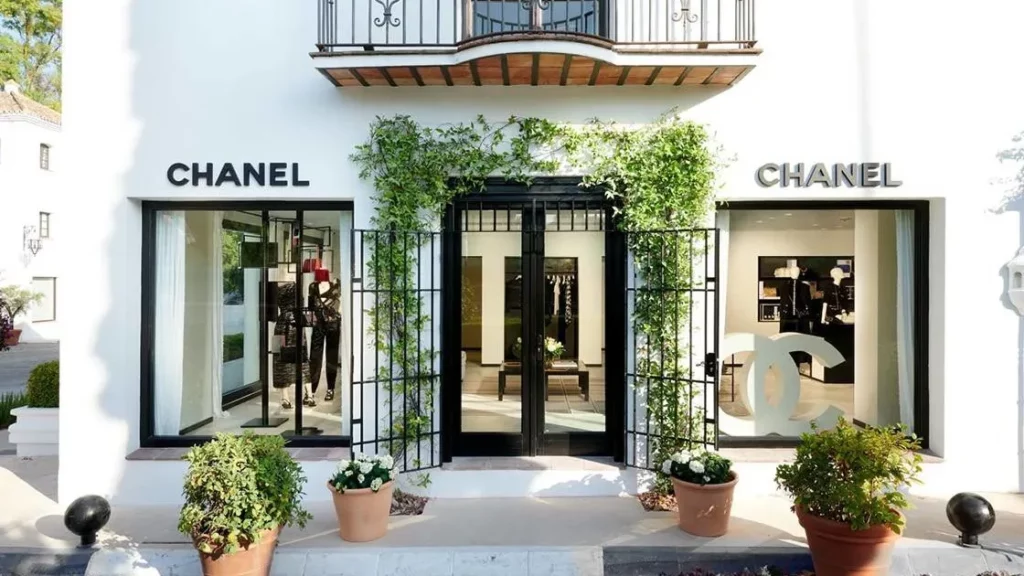 Mcarthur Glen Outlet in Malaga: Designer Discounts
Though not located directly in Marbella, the McArthur Glen Designer Outlet in Malaga is a short drive away and is worth the trip for bargain hunters. This outlet village houses various designer stores offering discounts on luxury brands. If you're looking for deals on top-notch fashion, this is the place to be.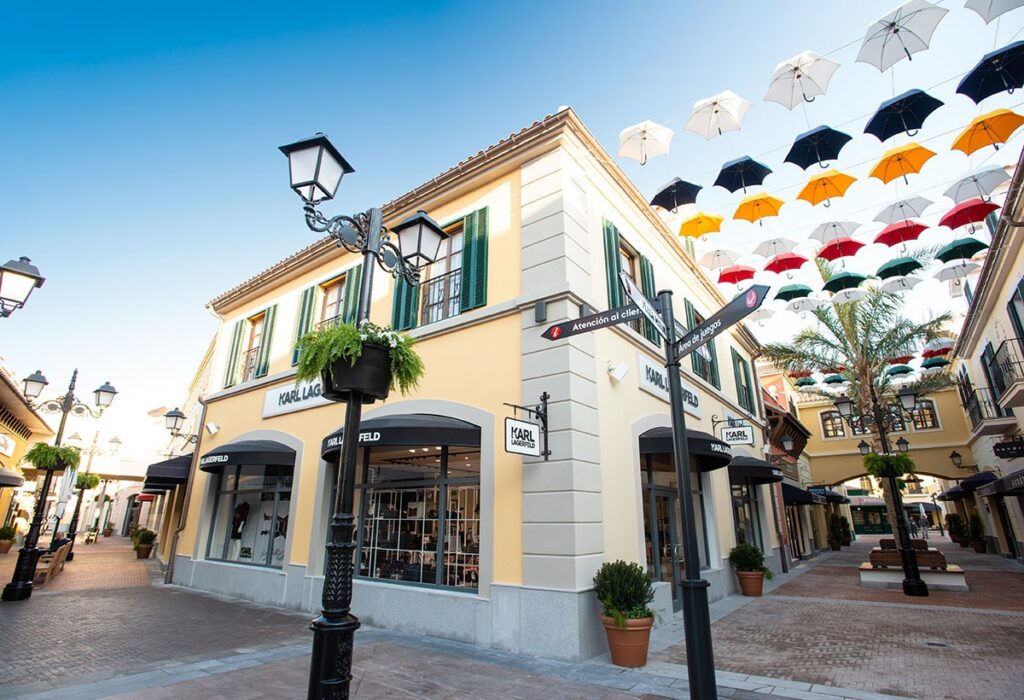 Marbella truly has something for every shopper, whether you're seeking high-end fashion, unique local finds, or discounted designer goods. So, whether you're strolling along the glitzy marina of Puerto Banús or exploring the historic streets of the old town, Marbella promises an unforgettable shopping experience. Happy shopping!
If you're in need of any kind of assistance during your stay in Marbella, don't hesitate to contact us at [email protected]. Our concierge services include reservations, luxury car rentals, yacht rentals, and much more. Our team is dedicated to providing you with the highest level of service and ensuring that your time in Marbella is unforgettable.
For more information on our concierge services, please visit our website at https://www.smartrentalsmarbella.com/concierge/