Marbella's Holiday Extravaganza: Easter Celebrations, Local Charm, and a Festive Tour of Christmas Markets
Marbella's Holiday Extravaganza: Easter Celebrations, Local Charm, and a Festive Tour of Christmas Markets
Marbella, nestled on the Costa del Sol, not only captivates with its rich Easter traditions but also sparkles with festive charm during the Christmas season. This magical destination offers a unique blend of Easter celebrations, enchanting Christmas markets, and the allure of nearby festive bazaars. In this blog, we'll explore how Marbella becomes a hub of holiday magic, with a special focus on the delightful Christmas markets scattered across the region.
Semana Santa Splendor: Embracing Easter Traditions
Begin your holiday journey by immersing yourself in the profound Semana Santa processions that grace Marbella's streets. The city comes alive with the rhythmic beats of drums and the fragrance of incense, showcasing age-old traditions and religious fervor. The elaborate processions, featuring ornate floats and solemn participants, offer a glimpse into the spiritual essence of Easter in Spain, making it a culturally rich experience.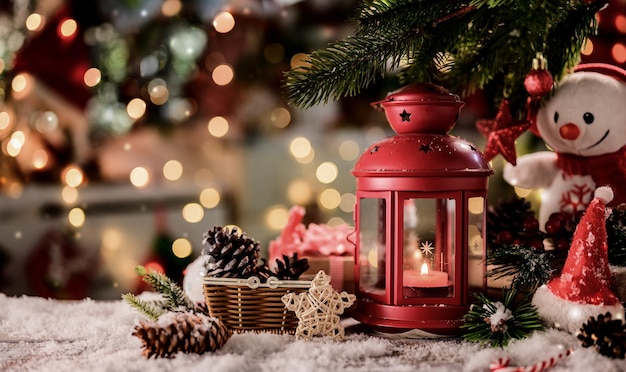 Easter Gastronomic Delights: A Feast to Remember
Before diving into the enchantment of Christmas, indulge in the culinary delights that define Easter in Marbella. Local eateries unveil special menus featuring traditional dishes like 'torrijas,' succulent lamb, and hearty 'potaje.' The fusion of exquisite flavors and festive ambiance adds a unique touch to your Easter celebrations, creating cherished memories of culinary indulgence.
Luxurious Beachfront Retreats: Stylish Holiday Serenity
Return to Marbella for a luxurious stay in one of its beachfront resorts, where Christmas by the Mediterranean promises unparalleled elegance. Embrace the mild winter climate as you relax in opulent accommodations, indulging in festive-themed amenities and culinary delights. Marbella's renowned hospitality ensures that your holiday experience is not just memorable but also lavish, blending relaxation and celebration seamlessly.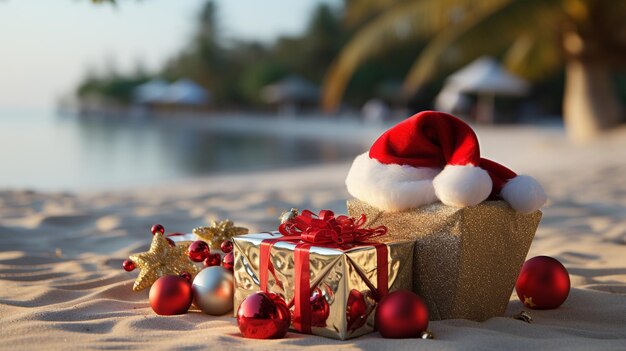 Nature's Winter Magic: Festive Lights and Scenic Beauty
As the holiday season unfolds, explore Marbella's Old Town adorned with sparkling lights that transform the streets into a picturesque setting for a holiday stroll. Engage in outdoor activities, such as hiking in the nearby Sierra Blanca mountains or enjoying a round of golf in the pleasant winter sun. Experience the enchantment of nature enhanced by festive lights, creating a magical ambiance that complements the holiday spirit.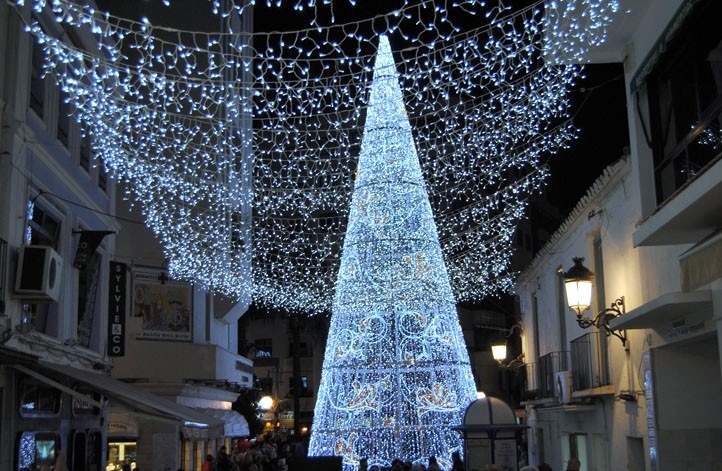 A Festive Tour of Christmas Markets: Explore the Magic
Malaga: Immerse yourself in Malaga's iconic Christmas market in the historic center.

Benalmadena: Discover the holiday spirit in Benalmadena's Christmas market, where stalls offer unique crafts, gifts, and seasonal treats.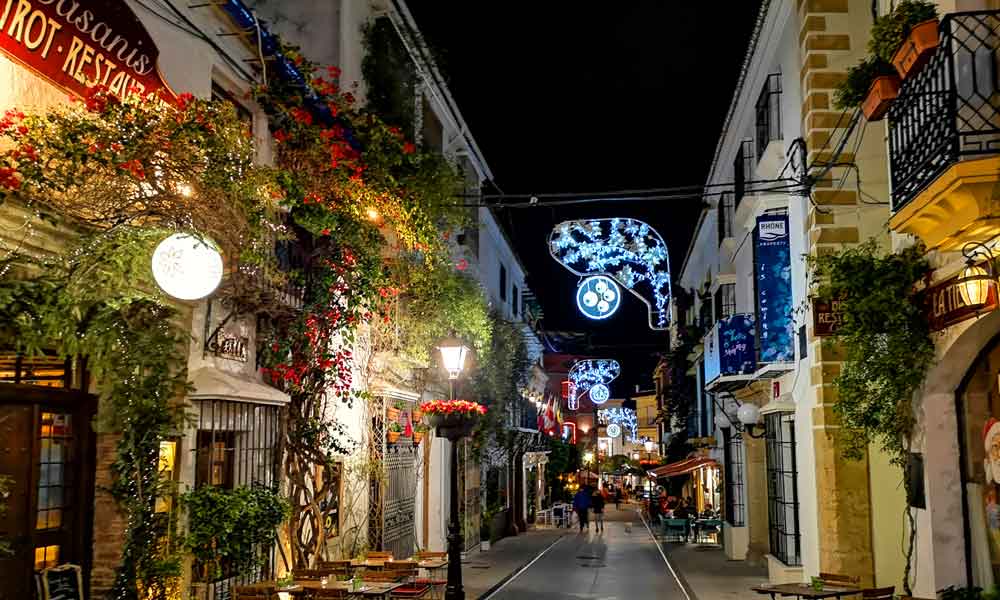 Estepona: Wander through Estepona's festive bazaar, featuring charming stalls with handmade ornaments and local delicacies.

Souk at Pier One: Experience the vibrant Souk at Pier One in Marbella, a unique market offering an eclectic mix of artisanal products, fashion, and food.

Fuengirola: Explore the festive atmosphere in Fuengirola's Christmas market, where you can find everything from traditional decorations to local crafts.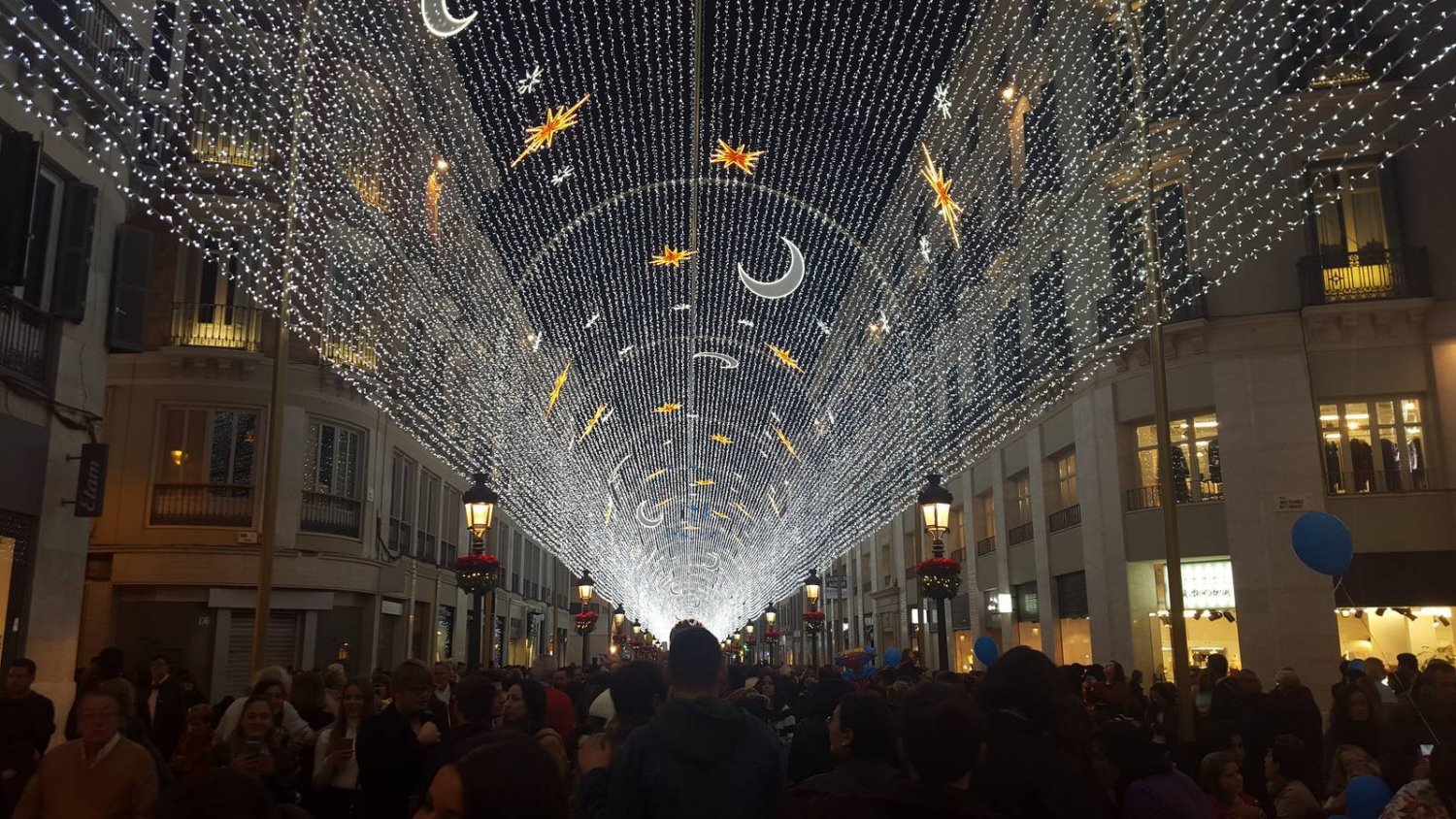 Torremolinos: Delight in the holiday cheer at Torremolinos' Christmas market, offering a diverse range of festive goodies and artisanal treasures.

Puerto Banus: Enjoy the glamorous setting of Puerto Banus, where the Christmas market complements the luxury of the marina with high-end gifts and holiday delights.

Alpandeire: Venture into the charming village of Alpandeire for a more traditional Christmas market experience, featuring local crafts and seasonal treats.

Torrox: Experience the holiday magic in Torrox's Christmas market, set against the backdrop of Andalusian charm and festive spirit.
Marbella's holiday extravaganza is a perfect blend of Easter traditions, festive charm, and a delightful tour of Christmas markets across the region. Whether immersing yourself in Easter's spiritual traditions or exploring the twinkling markets of Malaga, Benalmadena, Estepona, and more, Marbella promises an unforgettable holiday experience. Embrace the cultural richness, luxurious comforts, and natural beauty that define this enchanting destination, making your holiday season truly magical and memorable.
If you're in need of any kind of assistance during your stay in Marbella, don't hesitate to contact us at [email protected]. Our concierge services include reservations, luxury car rentals, yacht rentals, and much more. Our team is dedicated to providing you with the highest level of service and ensuring that your time in Marbella is unforgettable.
For more information on our concierge services, please visit our website at https://www.smartrentalsmarbella.com/concierge/